20 Minute Beginner Yoga Workout For Flexibility
Remember that for this workout, you will hold each pose for 30 seconds before moving onto the next pose. After all 12 poses have been completed, rest for 1 minute.
Then repeat the workout again, making sure to switch sides on the poses that work different sides of the body.  Rest for an additional minute, and complete the poses for a third time.
Feel free to stay in any of the stretches for longer than 30 seconds if it feels good on your body or you think you need it.
If you liked the poses for flexibility and are ready to be DONE with feeling stiff and tight in your body, check out my Yoga Fat Loss Bible for Beginners!
It can be a little overwhelming and very frustrating to get the process started, stay motivated, and stay on the right track.
I know that when I started, I was trying to work on everything at once.  There were so many poses with so many different benefits.  I ended up getting barely better at everything rather than much better at my goals.
This is why I created a Flexibility Guide as part of my Yoga Fat Loss Bible for Beginners.
The Yoga Bible itself has 50-fat burning yoga poses with pictures and full instructions that are aimed at all of the most common areas of yoga: strength, balance, flexibility, and meditation.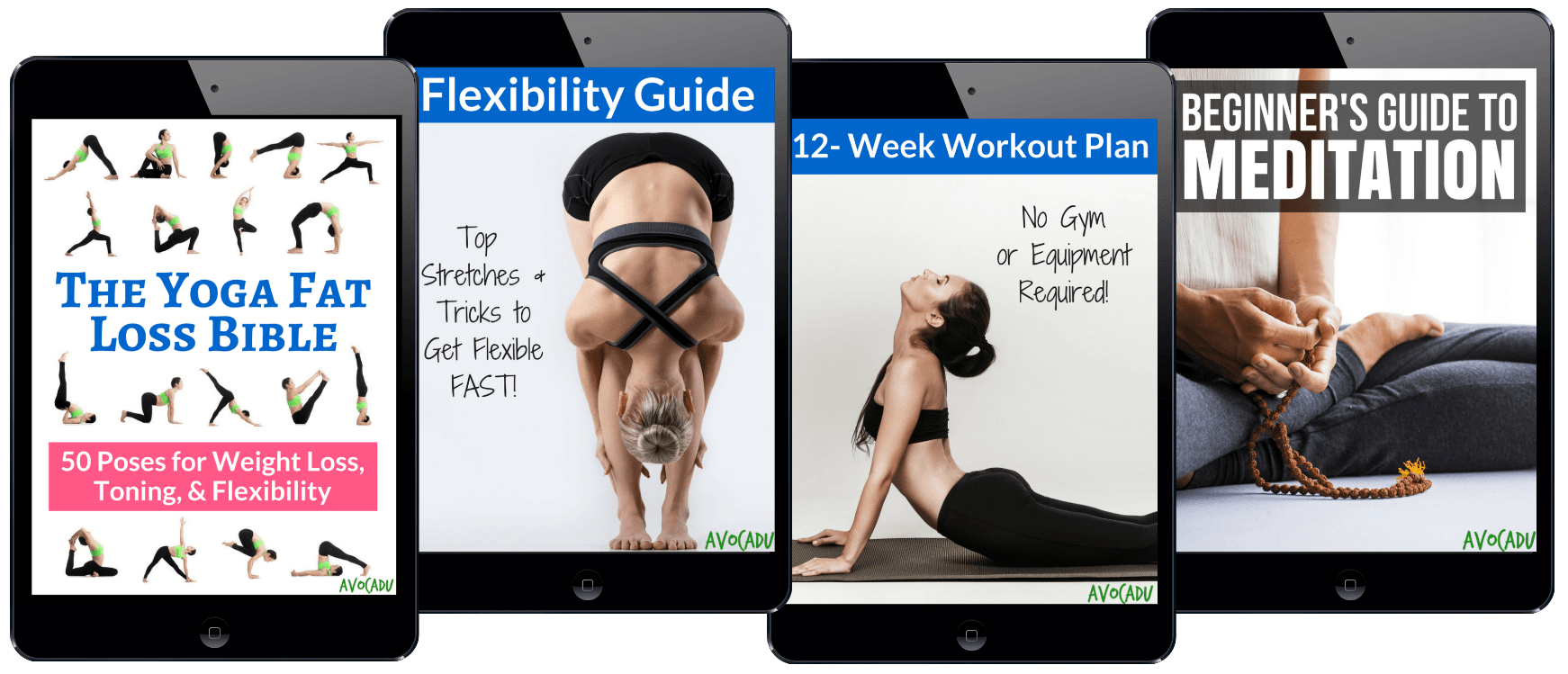 The Flexibility Guide was created for the number 1 goal of increasing flexibility.  I wrote it from the standpoint of my own practice and what has worked the most for me over the past several months.
It is all encompassing, with the most effective stretches and yoga poses for every muscle group that you want to target.  It also includes beginner modifications and other tips and tricks that I have discovered along the way.
You can check it out by clicking here! 
Good luck in your journey, and please leave me any comments or questions you may have below!